September 2023 Month
19.99
Key All
348

Every time this goal is met there is a key all across all of our servers!
43%
Top Spender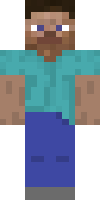 RaccoonSlays69
Paid 324.91 USD this month.
Welcome To
ECPE Network Store
Welcome to ECPE Network's Store!
ECPE Network is a Minecraft: Bedrock Edition server that has multiple fun and enticing game modes to choose from. Most of our purchases are reasonably priced, but we pride ourselves on not being pay-to-win. We do not offer any reversals of punishments no matter the amount you offer us, please do not ask. Our number one goal is to ensure player's happiness throughout their experience on our servers.

If you are under the age of 18, please make sure you ask a parent or guardian before completing your purchase. You should read the Tebex Terms & Conditions as well as the Tebex Privacy Policy, links to which can be found below.

We reserve the right to change any product at any time, in any way, with no notice. By purchasing something on our store you will receive no preferential treatment, and you will still be subject to the same rules as every player.
Accepted Payment Methods
We accept a couple different payment methods, you can pay with PayPal, a debit or credit card, or a Google Play, Amazon, iTunes, PlayStation, or Steam gift card. To pay with a gift card please head over to the Giftcard Purchases tab on the side. We are in no way affiliated with PayPal and if you are having trouble with PayPal please contact them for support at paypal.com.
Warning
When purchasing a rank please make sure your name is typed correctly with the correct capitalization, we will not fix it if you make a mistake. Be sure that your inventory is not full before you purchase an item, we are not responsible for your lost items. Purchases can take up to 30 minutes to complete. If your purchase has not gone through within 30 minutes please open a ticket on our Discord.
Minecraft is © Mojang AB 2009-2022
Refund Policy
All payments are final and non-refundable. Attempting a chargeback or opening a PayPal dispute will result in permanent and irreversible banishment from all of our servers, and other stores.
Privacy Policy
All information that is required on this webstore is not shared with any other third parties and is stored securely. All payments are processed via SSL enabled gateways and ensure that your payment details are secure.