Welcome
Welcome to ECPE Network's Store!
ECPE Network is a Minecraft: Bedrock Edition server that has multiple fun and enticing game modes to choose from. Most of our purchases are reasonably priced, but we pride ourselves on not being pay-to-win. Our number one goal is to ensure player's happiness throughout their experience on our servers.
Accepted Payment Methods
We accept a couple different payment methods, you can pay with PayPal, a debit or credit card, or a Google Play, Amazon, iTunes, PlayStation, or Steam gift card. To pay with a gift card please head over to the "Giftcard Purchases" tab on the side. We are in no way affiliated with PayPal and if you are having trouble with PayPal please contact them for support at PayPal.com.
WARNING:
When purchasing a rank please make sure your name is typed correctly with the correct capitalization, we will not fix it if you make a mistake. Be sure that your inventory is not full before you purchase an item, we are not responsible for your lost items. Purchases can take up to 30 minutes to complete. If your purchase has not gone through within 30 minutes please open a ticket on our Discord.
Refunds:
There will be no refunds in any way shape or form. You are still subject to the same rules as a normal player and are expected to follow them. If you are banned for any reason at all, there will be no refund issued. If the server ever gets shut down there will be no refunds issued. All transactions are final.
Privacy Policy
We take your privacy seriously at ECPE Network. We can assure you that your personal information is ONLY used to complete purchases. We do not sell any information to anything or anyone.
Terms and Conditions
When purchasing an item on our website, you are stating the following. You are 18 or have parental consent. You will not charge-back or dispute a purchase. You understand that all purchases are final.

We reserve the right to ban any player for any reason at any time. You will not receive any special treatment by purchasing a rank and you will obey all the same rules as a player. Failure to obey these rules will result in an immediate ban and no refund will be issued.

We have the ability to change anything in the store. This includes prices of items, items themselves, and sales. Once a change is made, you will not be entitled to the old benefits/deficits of the item. The only reason we would change something in the store is for fairness.

By purchasing an item, you agree that you cannot present any lawsuit or legal action against any employee of ECPE Network or any ECPE Network affiliate for any reason.

You understand and agree that your use of this website and any services or content provided is made available and provided to you at your own risk. It is provided to you as-is and we expressly disclaim all warranties of any kind, expressed or implied, including but not limited to the warranty of merchantability, fitness for a particular purpose, and non-infringement. You understand and agree that neither us nor any participant in the service provides professional advice of any kind and thus use of such advice or any other information is solely at your own risk and without our liability of any kind. Some jurisdictions may not allow disclaimers of implied warranties and the above disclaimer may not apply to you only as it relates to implied warranties.

You expressly understand and agree that we shall not be liable for any direct, indirect, special, incidental, consequential or exemplary damages, including but not limited to, damages for loss of profits, goodwill, use, data or other intangible loss (even if we have been advised of the possibility of such damages), resulting from or arising out of (I) The use of or the inability to use the service, (II) The cost to obtain substitute goods and/or services resulting from any transaction entered into through the service, (III) Unauthorized access to or alternation of your data transmissions, (IV) Statements or conduct of any third party on the service, or (V) any other matter relating to the service. Note that by accepting the terms in the document, you are waiving your right, to take any action, legal or otherwise, against anyone or anything related to the staff, management, administrators, members, owners or any hosts of this server. You furthermore acknowledge that if any part of this document is found to be invalid or unenforceable in any way, any parts not found to be invalid or unenforceable will be considered fully valid and binding.

By donating to ECPE Network you are not entitled to any Physical or virtual good, a donation is a donation and not a purchase. As defined a donation is an act or instance of presenting something as a gift, grant, or a contribution with no expectation of anything in return. Anything received will be as is and no warranty or guarantee it will always be available.
ECPE Network is not affiliated with Minecraft, Mojang AB, or Notch Development AB. 
Minecraft is © Mojang AB 2009-2022
Recent Donations
Bubb8150

August 2022 Monthly • 19.99 USD

MegaGoldenWolf

August 2022 Monthly • 19.99 USD

DreadPvP

August 2022 Monthly • 19.99 USD

Olymonster2244

August 2022 Monthly • 19.99 USD

Timo wimo3768

[CAPE] Skull • 4.99 USD

Olymonster2244

August 2022 Monthly • 19.99 USD

DeadUnderSeal27

August 2022 Monthly • 19.99 USD

Dkdkdkdkfk

VIP Subscription • 11.99 USD

slay0270

Noble -> Emperor • 5.99 USD
Top Donator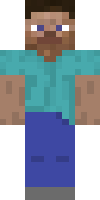 dillyboiah1406
Donated 149.99 USD this month.